Aug 1986
The Maldonado's moved to Seguin from Kerrville, TX after deciding to start this new venture.This idea would end up putting all trust in God and be the heart and soul of the Maldonado family. This would be the building block of what was soon to come.
Proverbs 3:5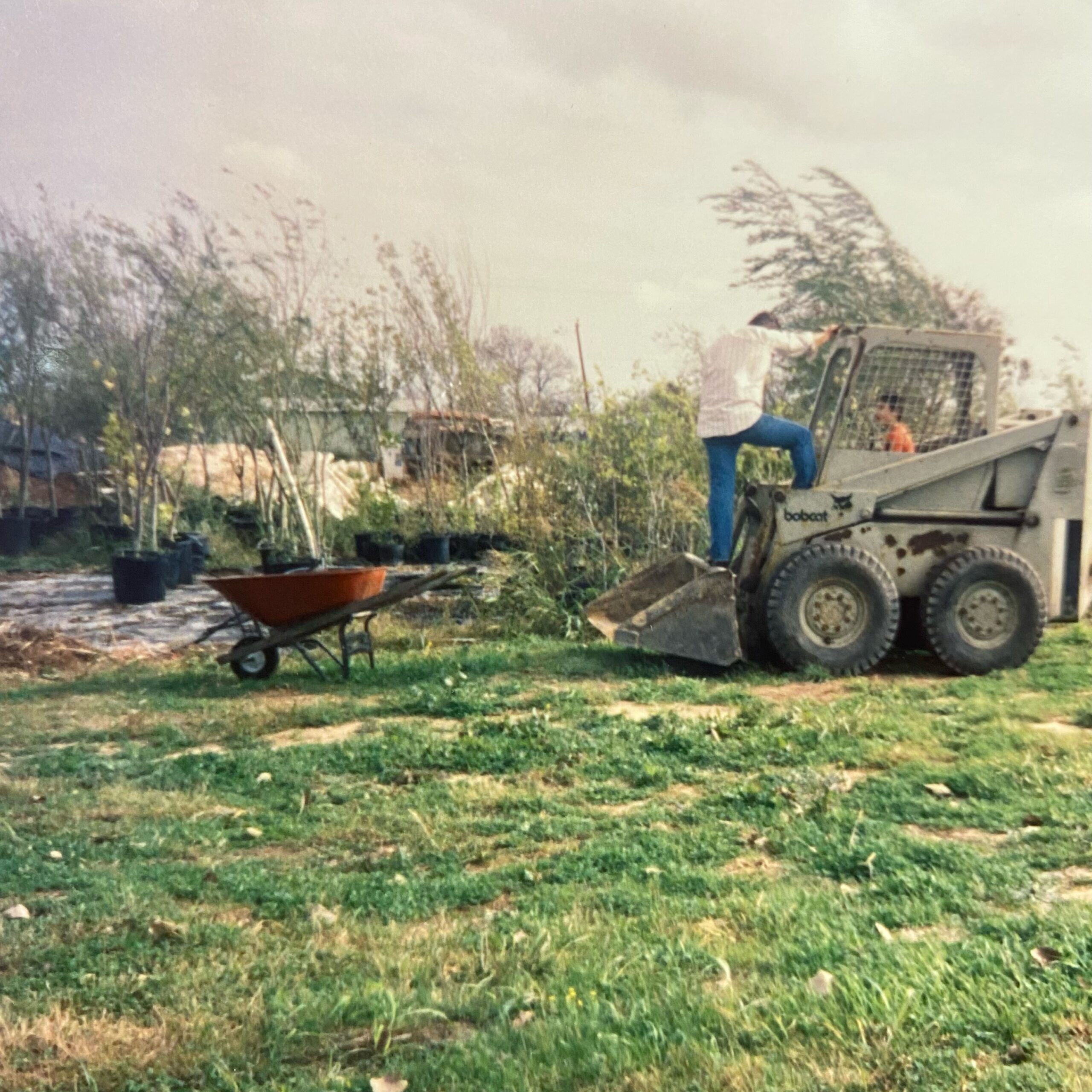 Mar 1993
Following a growing need for beautiful landscapes, the Maldonado's expanded the landscape business into a tree & shrub Nursery. Slowly, but surely, this idea was starting to take shape. The perfect place to pick out your own tree grown in Seguin!
Home Grown
Jul 1996
Juan Maldonado and his family joining in on a fun 4th of July parade! A work truck with a brightly colored float to show off a growing business. Knowing the community would be one of the core values the Maldonado's would carry throughout the following years.
The Community
Mar 2001
With the kids growing, Karen, Mark & George Maldonado started to follow closer to their dad's vision. Mark Maldonado decided to turn what was a school project, into an actual life goal. Instead of turning an assignment in for a grade,why not turn it into a reality? Juan, Mark and the rest of the family broke ground and started<br>to build a Garden Center. A place so we could further help our Customers!
Gardening An Idea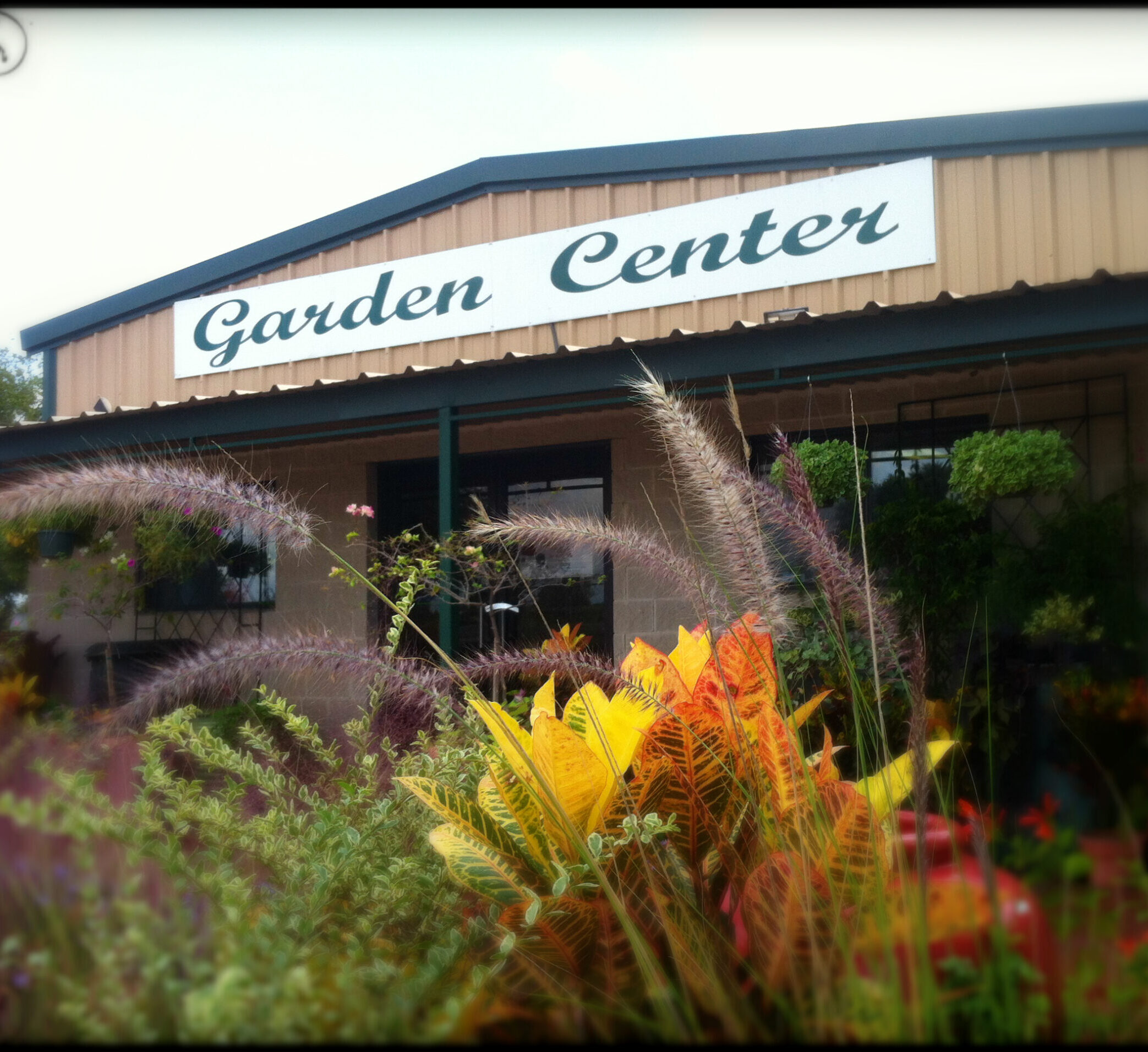 Mar 2008
Rocks, Soils & Mulch! After growing the Nursery with an abundance of plants & trees, it was time to grow a little more. The addition of decorative gravels, mulch and soils was just what people were needing to further<br>their projects! The ease of loading into a pickup truck, trailer or having it delivered made it quick for customers to get in & out!
Bulking Up
01 Jan 2020
We continue to further our service and business as one of the best Nurseries, Landscape & Irrigation companies in the area. We strive to provide the best quality bulk materials, stone, trees, shrubs, fruit trees, veggies & much more! We will always be here to help our customers with any landscape or irrigation needs. Your one stop shop to grow green in Seguin!
A True Blessing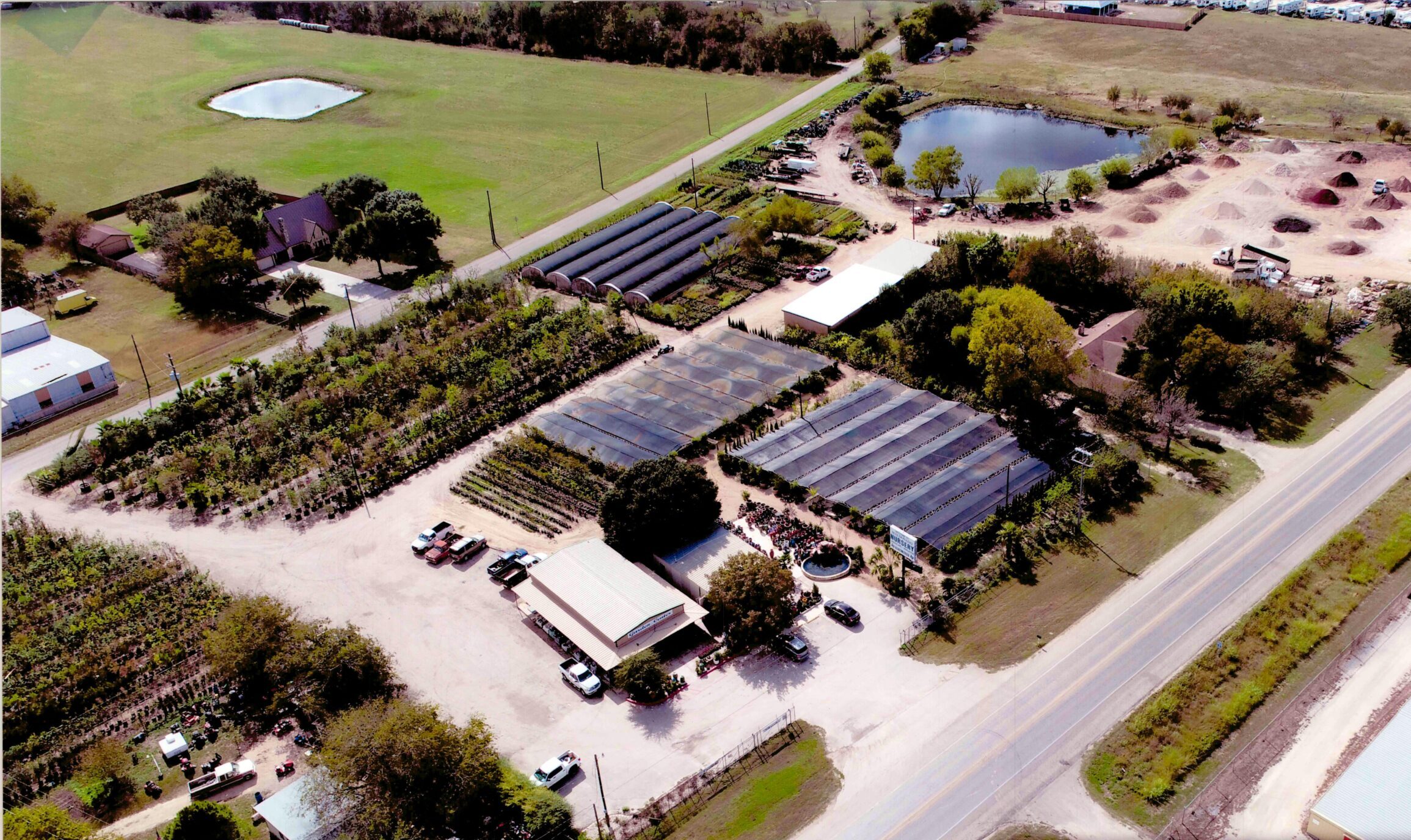 Let's Bring Nature To You
Shade Trees. Native plants. Shrubs. Veggies. Fruit Trees. Landscape Rock. Mulch, Garden Soil. Our Nursery is ready to help with any landscape need!